Uncategorized
Like this. We're out here dropping like flies with no end in sight and our energy is being diverted to stuff like this... NEWSFLASH removing the statute will not lead to black empowerment or liberation. Nor will in decrease the wealth gap. It will not end systemic racism or criminalize police brutality. Removing the statute will not rid us of the black misleaders/gatekeeper/overseer class. It will not rebuild the black family, produce economic development, build quality black schools or decrease crime. Yet this is what we're focusing on.
Should he stay or go? Protesters clash over statue of St. Louis' namesake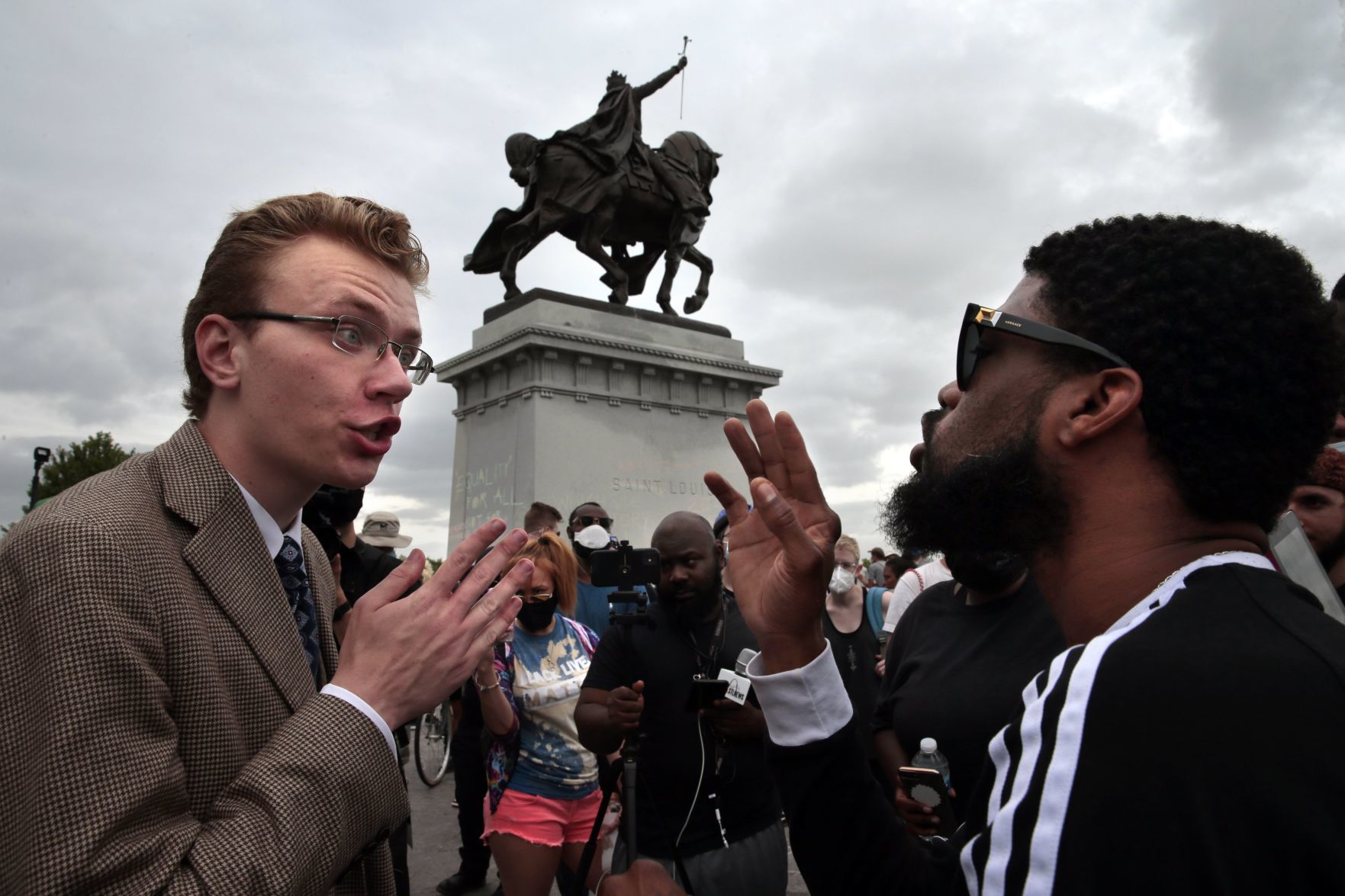 At least two groups gathered Saturday at the statue on Art Hill, one calling for the removal of King Louis IX, and the other praying for the saint to stay.